14 January 2019
Cybersecurity Implementation for Enterprises by InDevLab
In the world of modern information technology, not only has the amount of information grown, but also the number of hackers willing to steal your data and use it for their own purposes has risen.
When was the last time you experienced a system malfunction? Are you sure that your former employee did not steal the entire customer base of your company when leaving? Have you experienced external information attacks? If yes, did you take decisive measures to prevent such attacks? These and other issues of cyber security have never been more relevant in Ukraine.
According to the official data, last year nearly 100 Ukrainian companies of various fields of activity, such as medicine, banks, utilities and transport infrastructures, a hypermarket chain, postal companies, government agencies, and the media, suffered from numerous hacker attacks. Such a wave of cybercrime shook not only our country but the whole world. International experts have identified a number of vulnerabilities in cybersecurity systems in such countries as India, Germany, China, and others. Only Singapore, according to the International Telecommunications Union, has an almost perfect protection system.
Such sad statistics indicate only one thing – a careless and negligent attitude towards digital security and the neglect of institutions the common protection methods. Since cybercrime has recently begun to rapidly develop and take new forms, 2017 presented a number of trends that now play an important role in the modern business. Firstly, it is the blockchain technology that forms a new approach to business.  These technologies control the business process, ensuring the authenticity and complete protection of your data. Secondly, there is a market segmentation in terms of cybersecurity. There are a number of companies that primarily use digitalization in their work. They invest in the development of advanced protection technologies and attract other market participants to follow new protection opportunities. Thirdly, in 2017 in order to protect state information resources from potential network threats, a new Act about the basic principles of Ukraine's cybersecurity was adopted. For the first time, the Act reflects the protection of an individual's vital interests, government bodies, enterprises and citizens in cyberspace. The Act at the legislative level was the first step towards fighting cyber attacks and the matter for new consideration. Indeed, in Ukraine, there are not so many institutions that can solve a number of issues related to cybersecurity and offer truly effective methods to overcome cyber attacks.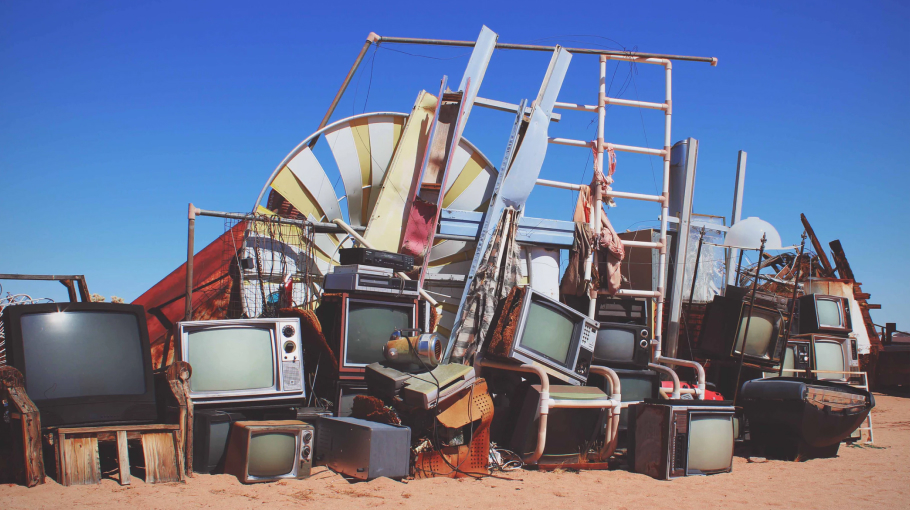 InDevLab is one of those few organizations that specializes in solving such problems. This is a Ukrainian company that not only creates and implements innovations, develops software, manages technical and customer support for various products, but also provides companies with protection against hacking and DDos attacks. The cybersecurity and technical support system implemented by InDevLab has successfully passed the audit of the US Embassy and is now one of the most effective methods to fight cybercrimes. Besides protecting digital data, InDevLab performs a number of other useful functions for your business, such as integrated product development, IT-consulting, auditing, analysis, and tests; 24/7 technical support, as well as the creation of conceptually new IT and blockchain solutions.
InDevLab is the first IT-company in Ukraine, which operates according to the following principles: TRIZ and Design Thinking. The systematic application of these principles helps to find new approaches and non-standard solutions for companies in different fields of activity and of various scales, no matter if it is a small business or an entire corporation. Before starting to optimize your business, the InDevLab team examines it in detail, identifies its strengths and weaknesses. InDevLab solutions will help you to get rid of unnecessary elements that only block the working process and instead will add the most necessary things that will contribute to the development of your company.
A lot of companies in various business areas have already tried all the advantages of such a system. And the number is growing every month. For example, a famous UN Global Compact company, well-known Hromadske television channel, Galaktyka Comfortu window factory, ProZakupivli procurement platform, MC Today online publishing platform, Europeanprofiles international consulting company where InDevLab specialists were engaged not only in the website and infrastructure development but also provided a further technical support of the implemented solution. All the companies which cooperated with InDevLab were satisfied with the high quality of the work performance and its final results. After all, InDevLab aims to help your business to establish workflows, improve the information infrastructure of your product and strengthen an immunity to viruses such as hackers, scammers and other cyber villains.
A danger foreseen is half avoided. Many companies start thinking about their information security after they have experienced an informational attack. Take care of this problem now. We will introduce you the system, and you will decide whether it is effective and interesting.