Cybersecurity for business
Implement an information security system that has successfully passed an audit of the US Embassy! InDevLab experts know how to properly implement information security measures for your company! Protect your computer networks, servers, or programs from possible digital attacks, corruption, or unauthorized access. By trusting us, you ensure the confidentiality and integrity of your data. Continuous cybersecurity audit - 24 \ 7!
Web application security
01
We provide reliable web application security

The most common types of threats inherent in web applications are SQL injection, cross-site request forgery (CSRF), "buffer overflow" and others. Analyzing each application individually, InDevLab experts determine the main vectors of web applications' attacks, offer a number of effective methods to protect the basic information security
DDoS protection
02
We provide professional server protection from DDoS attacks

DDoS attacks are malicious attempts to disable a system by making a huge number of fake requests. Since the WEB servers, the main targets of the attacks, are quite vulnerable to this type of cybercrime, comprehensive protection measures against DDoS attacks should be applied in order to achieve greater website stability. Our team provides professional server protection against DDoS attacks, as well as providing preventive protection, including blackholing and filtering, resource development, fixing server weaknesses, and hiding IP addresses.
Protection against APT attacks
03
Our solutions provide full protection against ART attacks

Multi-level attacks aimed at destroying the network of organizations, such as government or military entities, are called ART attacks. The specificity of ART is determined by the uniqueness and obscurity of each attack. Therefore, in order to eliminate them, we need to take not only a complex of organizational measures, but also to involve a number of technical means. The hardware and software solutions of our experts will help to identify quickly all possible threats and minimize the risks of the new ones, thus creating a high level of protection against ART attacks.
Network Security
04
We build a basic network security platform

Protection against network threats is another challenge that is perfectly handled by InDevLab professionals. By identifying the critical elements of the company's network and having diagnosed their vulnerabilities, our specialists implement an effective information security program. Thanks to our multilevel approach and efficient way of synchronizing security features, one can observe a significant improvement of the functionality of certain network's components and an increase in the level of resistance to network threats.
Files and Database Security
05
We implement a thorough files and database security

Providing information security of DBMS plays a crucial role in the security of any organization. Since the database, unlike the file system, aims to be used by many users, we should pay more attention to special control over this system. For effective database protection, we use a systematic, integrated approach and combine different security services. Our security methods are aimed at implementing such security services as auditing, server protection, access control, authentication, and more.
Continuous cybersecurity audit
6
We are constantly monitoring your databases 24 \ 7

With continuous cyber security controls, you can not worry about your business and information leakage.
OUR CLIENTS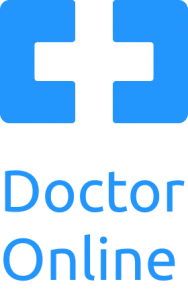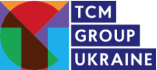 InDevLab - Center for Advanced Technology
We will help you maximize your company's performance by using innovative solutions to create complex infrastructure projects.
OUR PARTNERS