CyberSecurity Services
Employees of the company are the authors and inventors of new methods of security management and cyber risk warnings, which is confirmed by relevant certificates and diplomas.
Enterprise/Product Security Audit
01
We provide audit and cybersecurity audit services for your company and product. A full audit consists of three parts:
- audit/inspection of IT infrastructure and IT services using white/grey/black box methods;
 ⁃ audit of enterprise processes and compliance with internal and external cybersecurity regulations;
 ⁃ assessment of the cybersecurity maturity of an enterprise according to CIS (Center for Internet Security) and NIST standards.
As a result of the audit, you get a full report with an assessment of the cybersecurity of your IT infrastructure, processes and their implementation in your enterprise, an assessment of the strengths and weaknesses, recommendations for modernization and improvement.
Compliance readiness guidance
02
InDevLab offers a range of services to guidance of compliance readiness for:
⁃ GDPR,
⁃ HIPAA,
⁃ ISO27001
⁃ CCPA and another regional standards.
We provide audit, GAP-analysis, maintain and bring to compliance with all safety standards, for the development and stability of your business and products.
Continuous audit
03
The methodology for controlling and preventing most cyberthreats that was developed by InDevLab in 2019.
A continuous audit of enterprise cybersecurity helps to monitor the status and receive a report and statistics from all levels of enterprise security.
As a result of the implementation of the continuous audit methodology, you will receive analytics and an assessment of the status of all levels of enterprise security on a daily basis, monitor the dynamics and weaknesses of the company's cyber defenсe, prevent more than 80% of attacks and cyber incidents.
BCP/DRP
04
We design and help implement Business Continuously policy (BCP) & Data retentions policy (DRP). We evaluate the current information structure and processes of the company, and help to manage risks in case of their occurrence, as well as prepare all the necessary resources in case of their occurrence.
Building an ISMS
05
Turnkey Information Security Management System for those companies and businesses that care about the company's internal security system, processes and stability. Building an ISMS includes:
- technical preparation of IT infrastructure;
- customization of cybersecurity tools of the enterprise;
- preparation of regulations and rules for personnel at various levels;
- setting up and implementing processes to ensure physical and cyber security.
OUR CLIENTS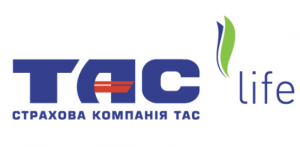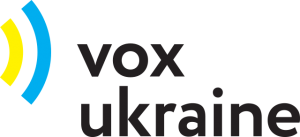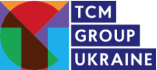 InDevLab - Center for Advanced Technology
We will help you maximize your company's performance by using innovative solutions to create complex infrastructure projects.
OUR PARTNERS